Although cheap and generally unremarkable, I'm trying to learn more about how the first foreign factory-made mountain dulcimers entered the market in the late 1970s. Perhaps some of you might remember something about the dulcimer business in those days?
This instrument, which looks just like the Korean mountain dulcimers sold in department stores and Appalachian tourist spots just before and after 1980, is US-made: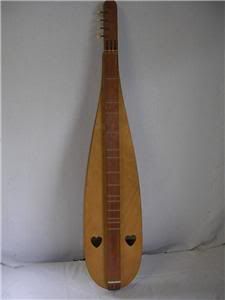 The label Reads: "Magic Mountain Dulcimer, J. C. Shellnutt & Company, Mill Valley, California." It isn't dated, but it must be from around 1977. Shellnutt was an early advertiser with DPN. There are a few more photos on this ebay listing (the link for which will of course expire after a few weeks):
http://cgi.ebay.com/ws/eBayISAPI.dll?Vi ... 0477615251
Later Korean OEM imports were an exact copy, including this unusual headstock with the weird steel string-tensor rod: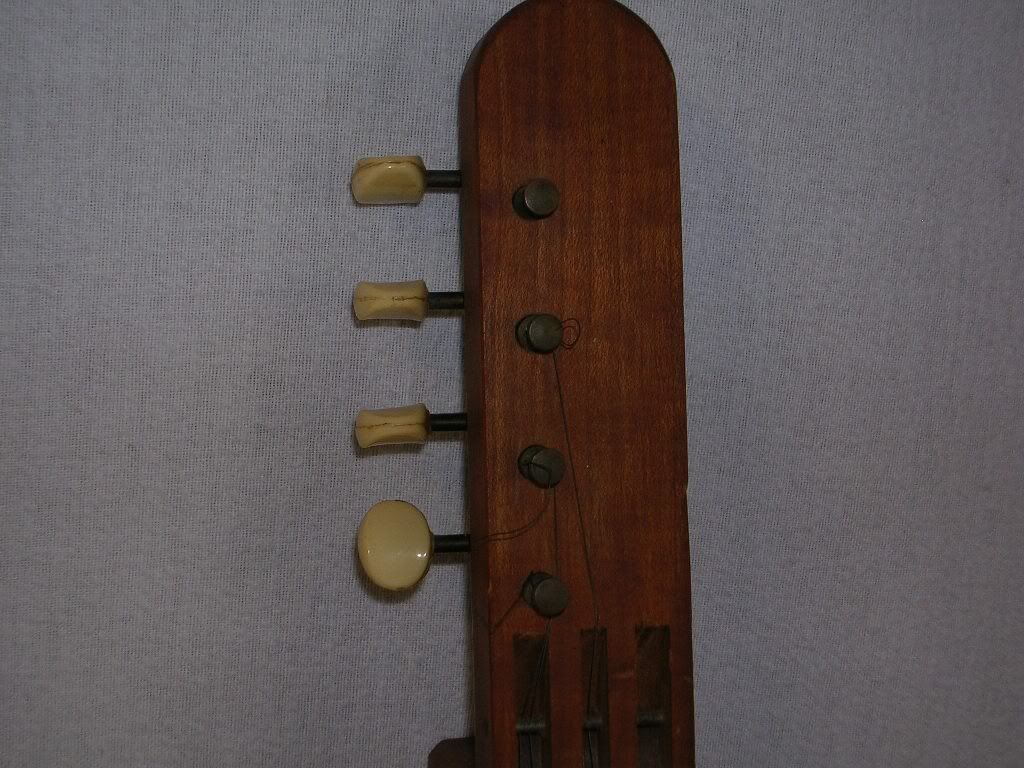 SHELLNUTT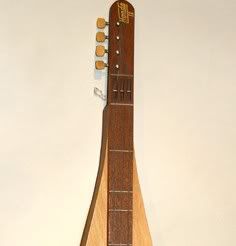 HONDO
A profligate number of brand names appeared on the Korean version of instrument, but most are marked "Hondo" or "Hondo II," the same brand as a mass-production Korean guitar from the period. The dulcimers seemed to go out of production before 1985 although the guitars did not, indicating failure in the marketplace. Gary Sagar reports that they are actually pretty good student instruments. They are also cheap and ubiquitous. At least 20 have appeared on eBay since they caught my attention in 2008, fetching $50 to $80 in good condition.
Does anyone know whether it was JC Shellnutt that designed and imported the Korean instruments? Or was the design just copied and stolen?
Best,
Richard